A lot of young couples face the constant nudging and nagging interrogation from 'well-meaning' acquaintances and elders, about when they're having a baby. And more often than not, the answers come in the form of awkward silences and embarrassing negation.
One such couple, Abbey Lee and Matt Kay, from Australia struggled with everyone around constantly badgering them about their baby situation, so they found the perfect solution: expanding their family with a furry, little, four-legged baby, and did an exclusive baby photoshoot in typical new parent style, and made it cute AF! The adorable photo series features lovely pictures of Abbey, Matt, and Humphry, their puppy, who's a cross between a Poodle and Golden Retriever, and is just the thing you need to see to brighten your day.
Photographer, Elisha Minette's brainchild, this series was made as a satirical response to the unilateral concept that there is only one way to raise a family. A pet is as much of a child as a baby, and can complete your family just as well.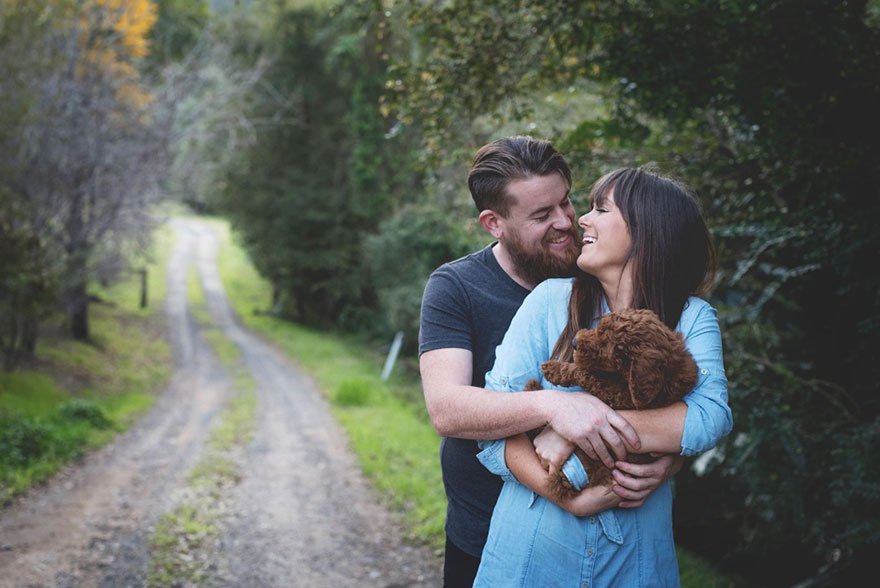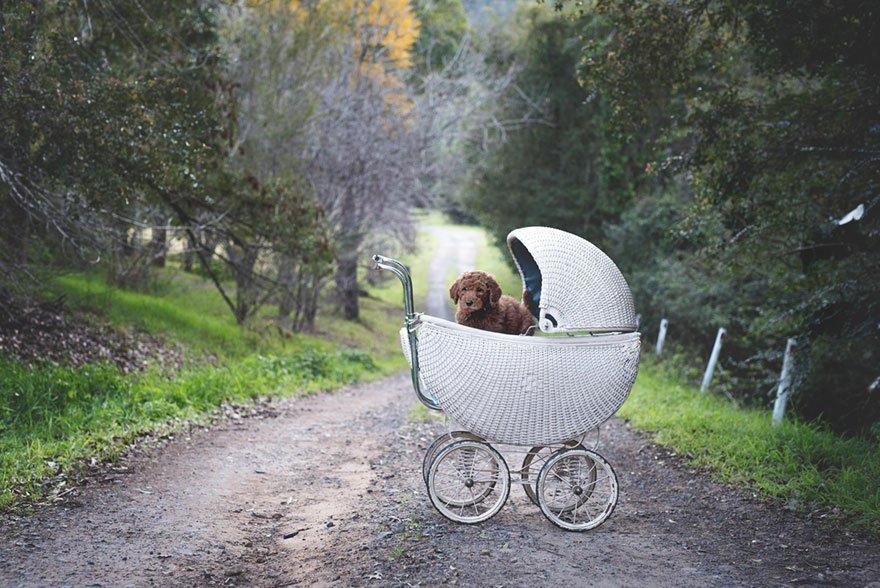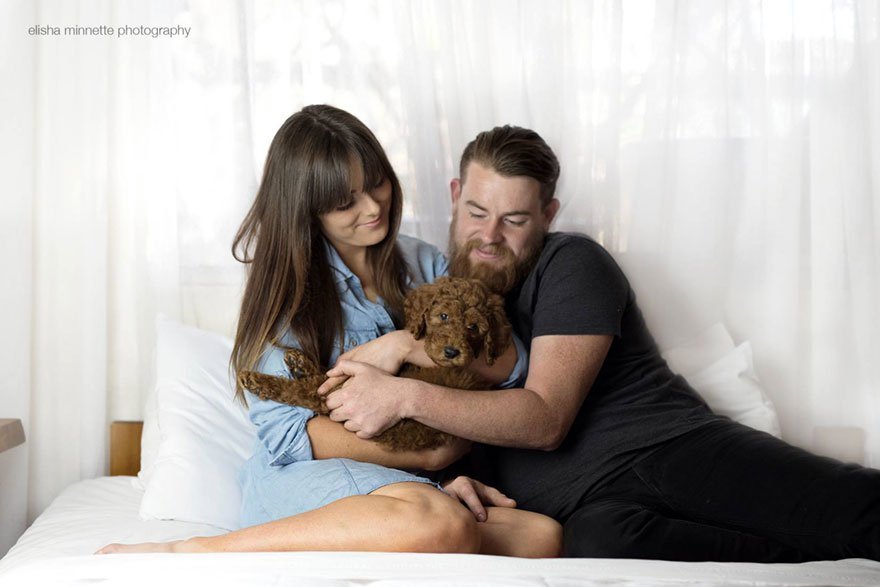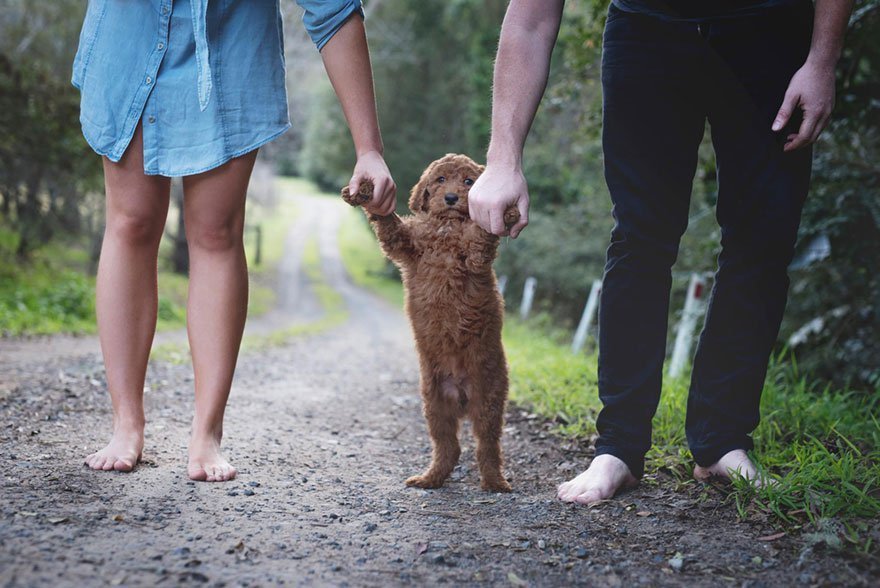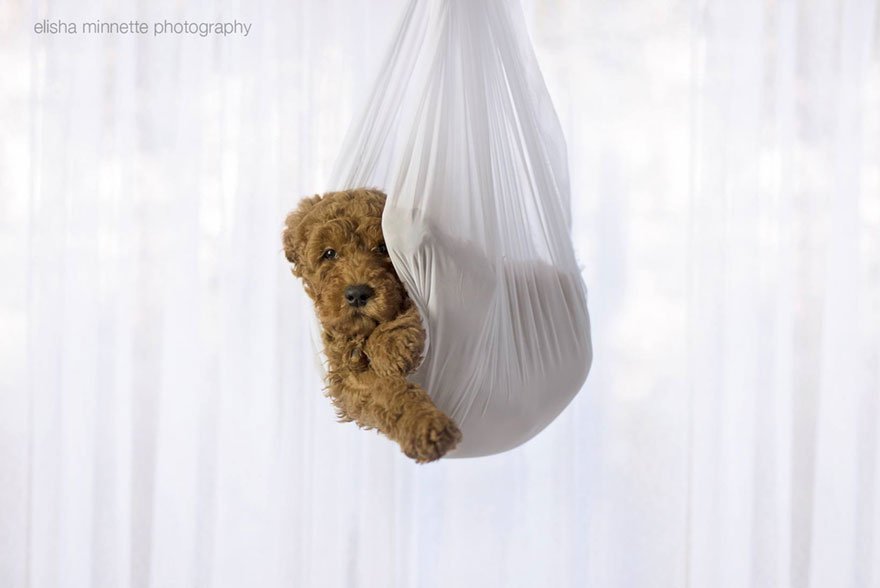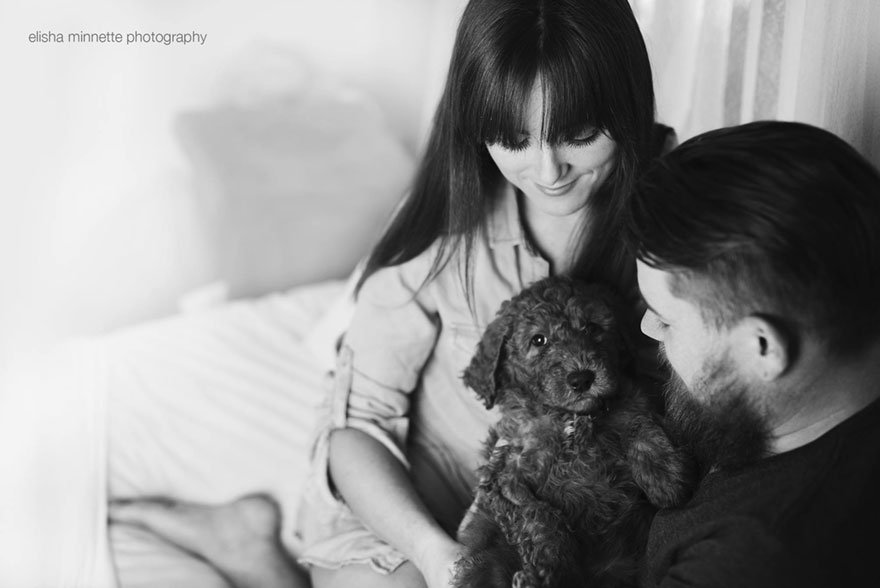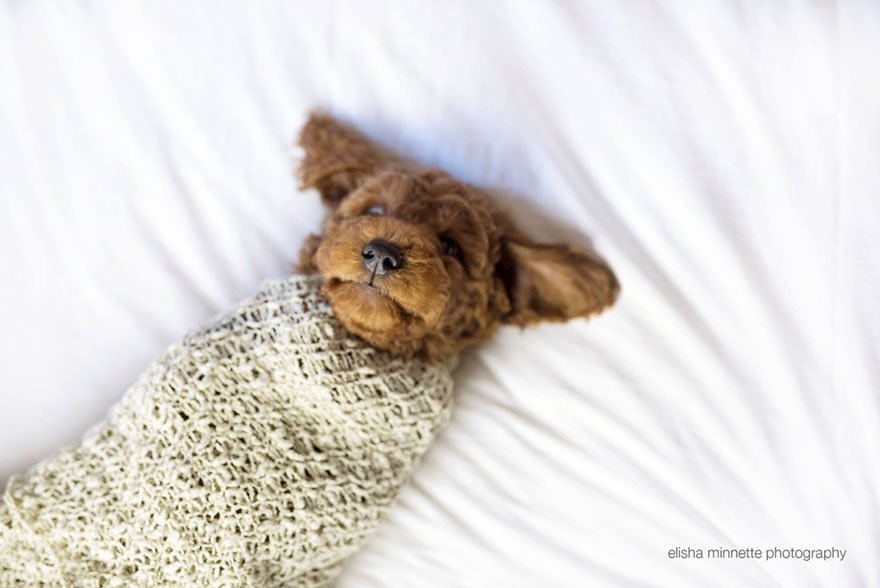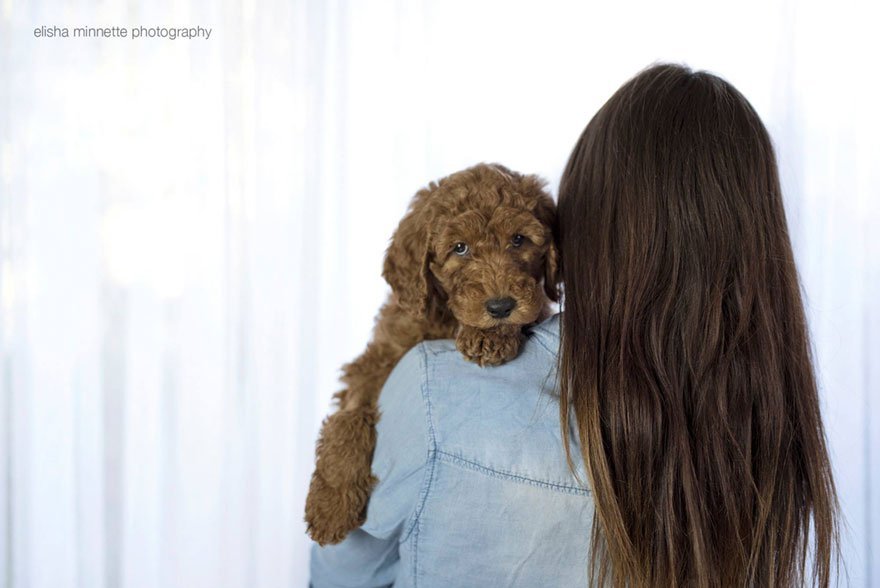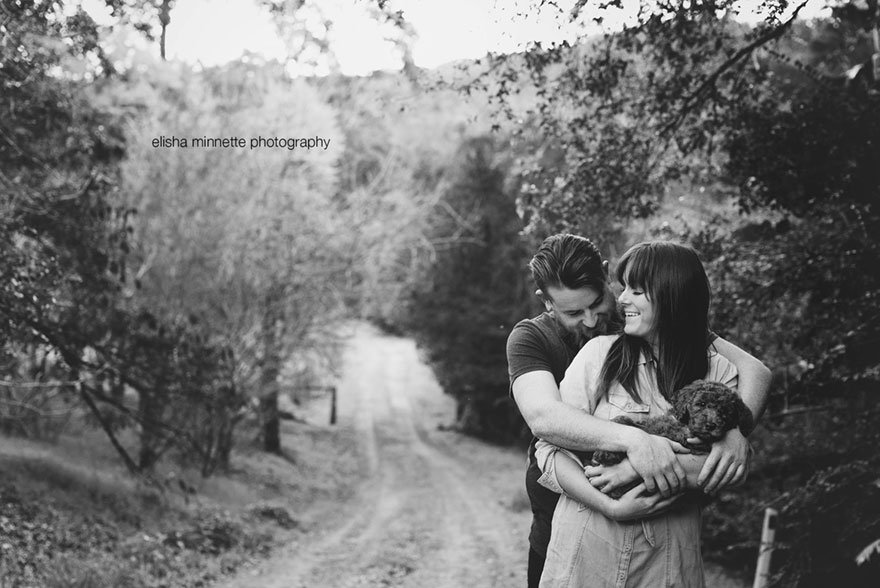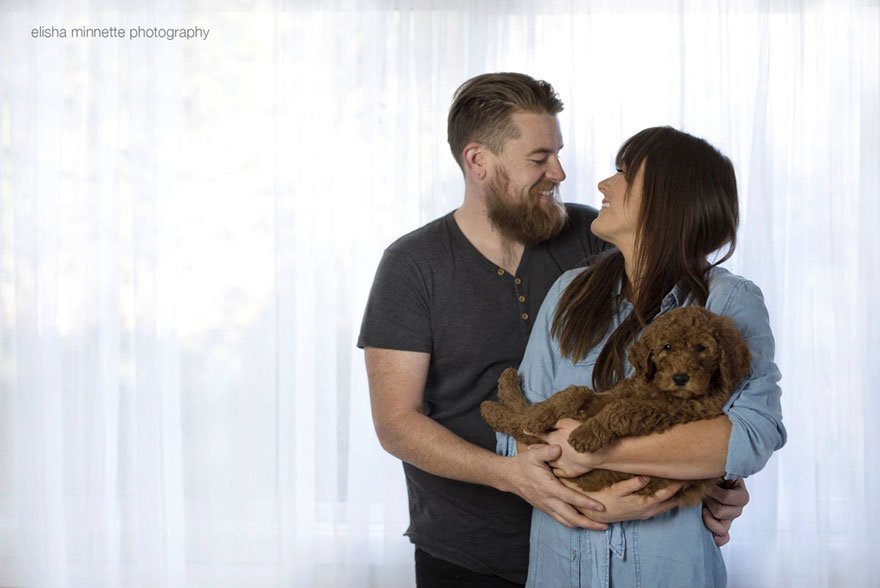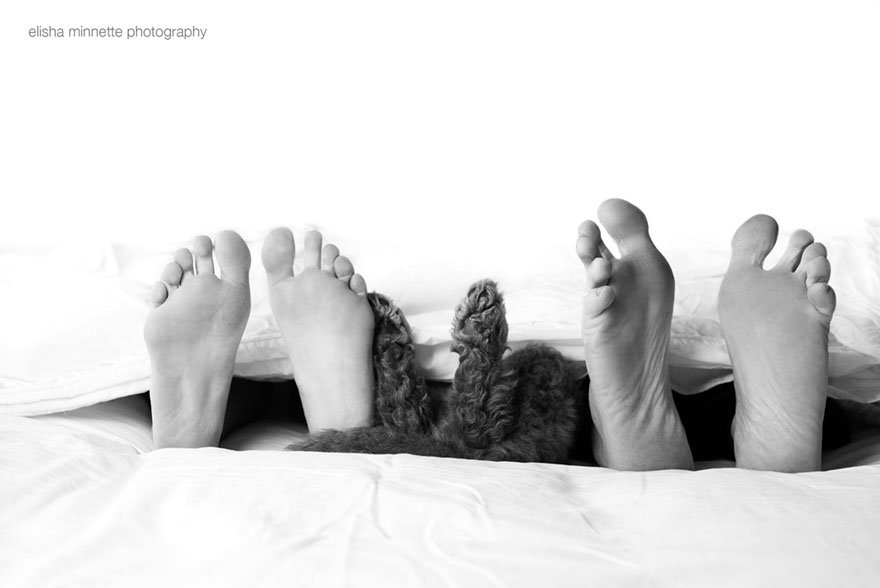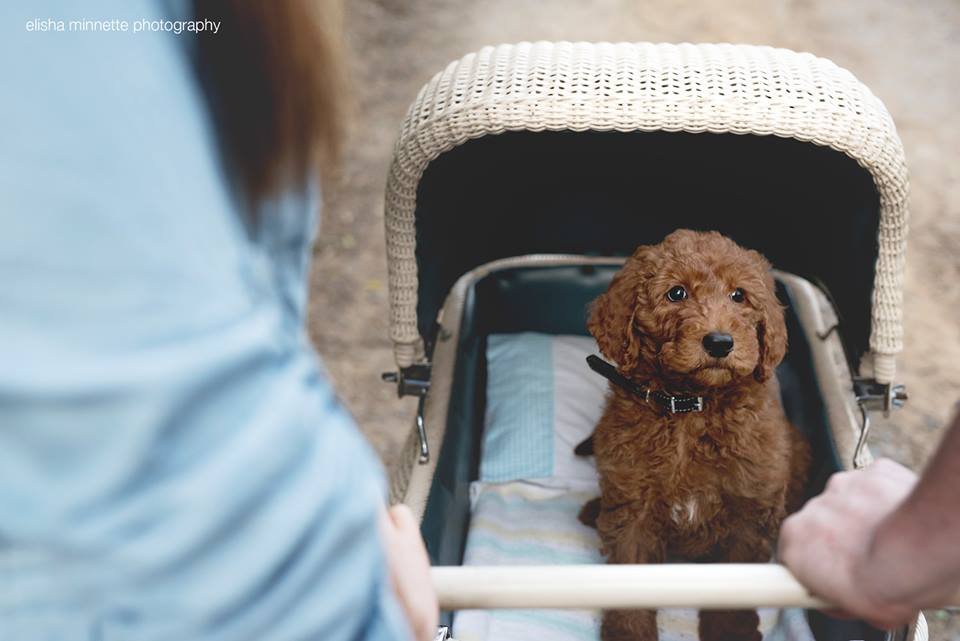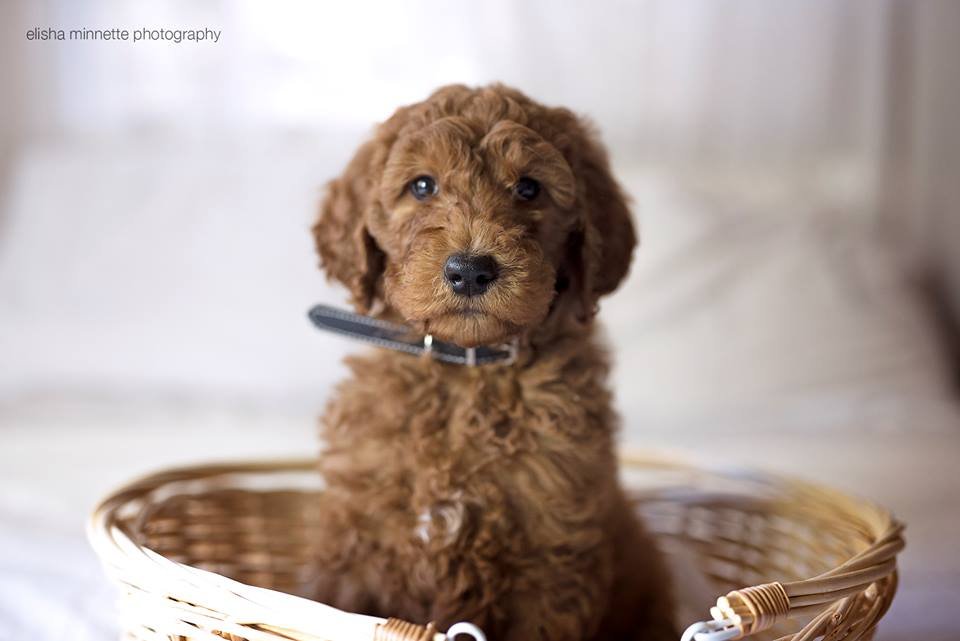 All Images sourced from Facebook.
Article reproduced from Vagabomb.com